Microdermabrasion at home
What is Microdermabrasion?
The regular crystal microdermabrasion technology involves the use of a purpose built, hand-held device that moves a high-speed spray of aluminum oxide crystals onto the skin. At the same time, the device's vacuum system draws away dirt, dead cells and used crystals.

Microdermabrasion at home kits
Microdermabrasion is becoming widely available for women and men these days for at home usage. Even though you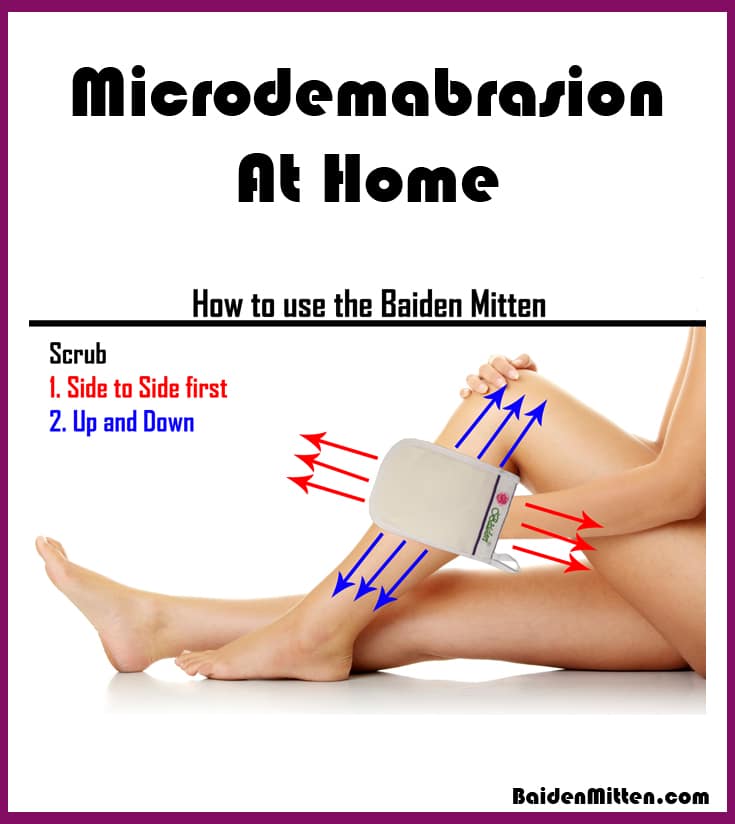 can get results they usually fall short of the in office treatments. These microdermabrasion at home kits often cannot provide the depth of skin abrasion or remove the dead skin cells by vacuuming as professional microdermabrasion.
Several global cosmetic companies such as L'Oréal, Ponds, and Neutrogena have started creating microdermabrasion at home kits which use aluminum oxide crystals in their creams and scrubs. The same crystals used in office microdermabrasion procedures. They do provide a much more powerful solution for consumers but many have begun speculating to how safe the crystals are for the skin.
Another solution for at home microdermabration include scubbing gloves that are made of all types of fabrics. Some are made up of microfibers, others of tree fibers. Both types have varied results and dependent on the skin types can assist in the exfoliation of the dead skin cells. Even though they are quickly becoming a huge part of every woman's skin treatment routine they still fall short of the Baiden Mitten.
The Baiden Mitten is made up of all natural tree fibers woven in a very specific way to maximize the exfoliation process. Women from all around the world have been raving about the incredible results that they have been getting from using the Baiden Mitten and in many instances it has been named the best most effective Exfoliator in the world. So if you are looking at trying out the Baiden Mitten don't wait any longer. As always you are backed up by the 100% money back guarantee so you have absolutely nothing to lose but so much to gain.