Acne Scars Removal
If you see signs that your acne is leaving a scar on your skin, you do not need to grin and bear it. There are lots of ways to heal your scars and keep new ones from forming.
Here are 3 simple methods to help with Acne Scar Rremoval
1. Fresh lemon juice.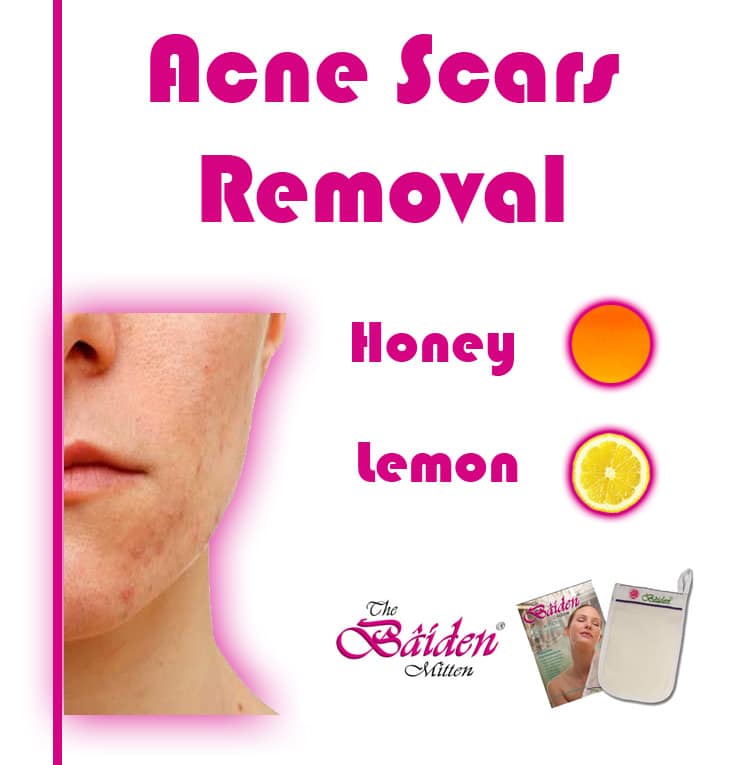 Lemon juice has natural skin bleaching properties, and can assist in successfully lighten your acne marks. Merely combine equal parts lemon juice and water and apply this liquid directly onto your marks, trying to avoith the surrounding skin. Wash off the lemon juice after 15 to 20 minutes or – for deeper treatment,  you might choose to leave this lemon juice-water mixture on overnight as a mask.
Do not use this mixture too often as the acid might create a chemical burn on the skin making the problem worse.
2. Honey.
Honey is a terrific natural option for clearing up pimples and reducing the red marks they leave behind. This is because honey contains anti-bacterial properties and assists to relieve the redness in the skin and reduce swelling. Raw or manuka honey is the most reliable for this purpose. It can be swabbed straight onto the marked area, making use of a q-tip.
Honey is a great choice for those with sensitive skin, as honey is non-irritating, and will hydrate sensitive skin instead of drying it out, unlike some other treatments.
3. The Baiden Mitten
With thousands of happy clients around the globe raving about the unbelievable impacts Baiden Mitten has on Acne Scars you have a sure winner when it comes to skin repair. After just one treatment you will noticeably see a change in your skin. As you follow-up the treatments, marks, coloring and even bumpy skin texture will certainly begin to fade away and shrink in size.

We know the Baiden Mitten is the very best exfoliating item on the market that can assist with acne scar removal, that we have actually even included a 60 day refund assurance. So trial one out today and Love the skin you are in.